DaBella is Offering Homeowners GAF Solar Shingles
Solar shingles have taken the roofing world by storm, and GAF and DaBella have teamed up to offer homeowners this cutting-edge product. GAF is the largest roofing manufacturer in North America, and their partnership with DaBella gives homeowners in the San Diego, Sacramento, and Denver area a reliable and experienced contractor to handle their roof replacement needs. Solar shingles are a great way for homeowners to go green and save money on their energy bills, and with the GAF and DaBella partnership, they can be sure they are getting the best products and services available.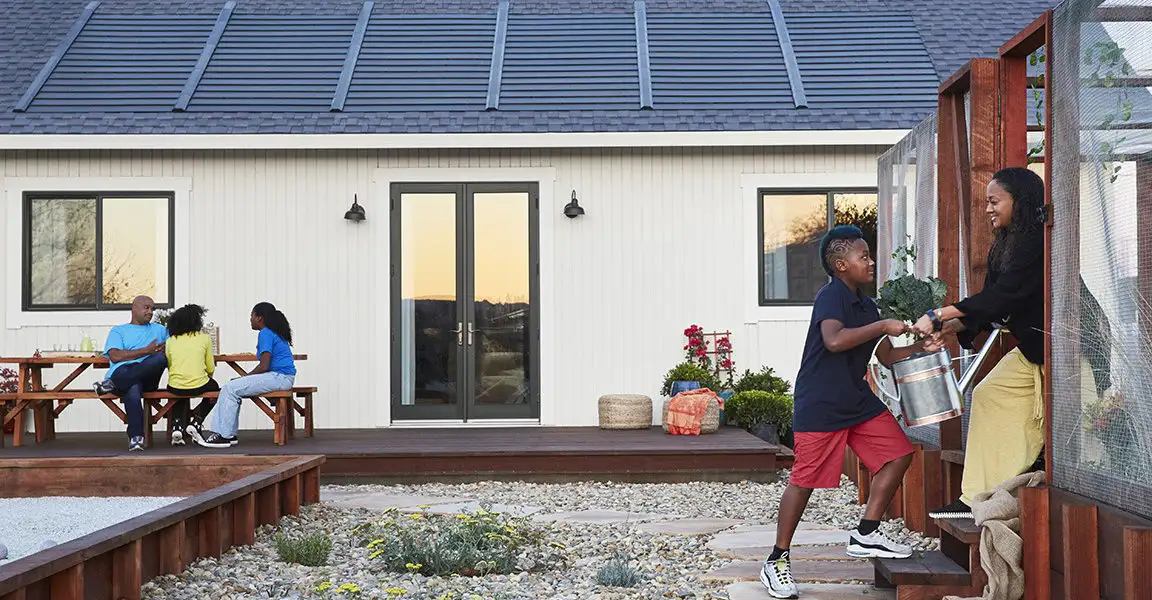 GAF Timberline Solar Shingles are made up of lightweight durable shingles. They are neither tiles nor are they solar panels. They can withstand heavy rain and snow loads and are capable of withstanding wind speeds up to 130 mph. The GAF Timberline Solar shingles are the first solar shingle that is able to be nailed directly to your roof. Traditional solar panels require hundreds of extra nails to hold them in place on top of all of the nails for the shingles underneath. This new way of installing solar panels eliminates the need for the unnecessary nails and makes the installation process much faster and easier as well as reduces the chance of leaks. The GAF Timberline Solar™ Shingles also look much better than traditional solar panels because they are designed to blend in with the asphalt shingles that surround the solar shingles.
GAF has been a reliable and trusted name in the roofing industry. They annually provide their materials to roughly 1.4 million homes across the United States. They have had a rich history of innovation and creating an aesthetic that has become extremely popular among homeowners for the last several decades. Their need for innovation has allowed them to create a new product that is built around the need for sustainability and renewable energy in a world that is dependent on fossil fuels.
Contact DaBella to Learn More About Our Solar Shingle Option
DaBella will soon be offering homeowners located in San Diego and Sacramento the ability to add GAF's Timberline Solar™ Shingles to their next roofing installation by 2023. Denver homeowners will be able to experience the benefits of GAF's Timberline Solar Shingles by 2023 as well. If you are interested in learning more about adding solar to your home, contact DaBella. DaBella was named the number 1 performing roofing company in the United States according to the Qualified Remodelers annual Top 500 rankings and individual trade rankings. Adding these new solar shingles options also shows our commitment to providing homeowners with the latest and greatest technology for their homes as well as being at the forefront of the solar shingle industry.