Our Story
The story of DaBella is anything but typical.
In our industry, it's common for people to talk about the dream of one day owning their own business, often driven by the desire to make a lot of money. The start to our story, however, is different. It entails a motivated, young family who had worked in the home improvement industry but envisioned a different kind of home services company. The goal was not just to build a business, but to create an extended family, where employees, suppliers and most importantly, customers, were part of the family.
Not coincidentally, the company was founded at the same time as the family was blessed with twins. In fact, the name of the company comes from a combination of their names — David and Isabella. But DaBella is so much more than a company's name. From the beginning it has been a second family name for employees. It's the nameplate of a company who works in the name of families.
DaBella's Growth
Since 2011, DaBella has grown to become one of the largest home improvement services companies in the United States.
"Our core purpose is to care for families and their homes. We strive to provide the best customer experience and the best environment for our growing workforce," said CEO, Donnie McMillan, Jr. "The explosive growth we have achieved in such a short time period is an incredible story in and of itself. It was only possible because we created a culture committed to helping people realize their vision. Not only the career goals of our own people at DaBella, but also for those homeowners who we serve every day."
"For customers, it means that we have had to be relentless in establishing trust and building lasting value in their homes. For employees, it's about a tireless commitment to investing in their careers and providing the tools they need to succeed. We believe that how a company grows will define what it becomes. Who it employs creates its culture. Personal growth is what we're working toward every day. That's the transformation that DaBella was founded on."
DaBella Today and in the Future.
Today, DaBella is a values-focused company who works for people who want to work to help others create value. The kind of company people want to work with and work for. That means doing right by the people closest to you, whether they've been there for years or are new acquaintances. Whether they are relatives or neighbors, customers or employees. Quality relationships. Now and for a lifetime.
We do it differently than most. DaBella puts to work only factory-trained installers, who use only Quality-made products, and offer the industry's best manufacturer warranties. We work with only the best American manufacturers like GAF®, James Hardie®, Glasswing & Fairfield Windows and Sentrel Bath Systems just to name a few. They represent quality designed specifically for the home.
The story of DaBella is anything but typical. Like the twins, David and Isabella, our future looks bright. We continue our expansion because we believe a larger footprint means that more will benefit from how we serve homeowners. We continue to open regional offices throughout the United States. Change is constant, but our values remain steadfast: We continue to approach every customer and every employee like family.
At DaBella, we believe that Quality Begins at Home®.
Awards
Elite industry awards and certifications means that we're fulfilling our promise to transform home improvement services in America. We're honored to receive these.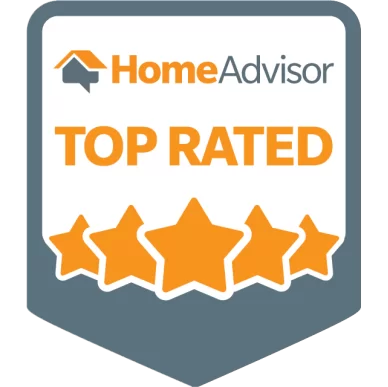 Company Growth Timeline
Portland, OR
Company Founded
Vancouver, WA
Location Opens

Kent, WA
Location Opens
Spokane, WA + Boise, ID
Locations Open

Bend, OR + Denver, CO + Everett, WA + Idaho Falls, ID
Locations Open
Medford, OR + Phoenix, AZ + Olympia, WA
Locations Open
Tri-Cities, WA + Bremerton, WA
Locations Open
Reno, NV + Minneopolis, MN + Las Vegas, NV + Yakima, WA + Westborough, MA + Missoula, MT + Salt Lake City, UT + Cheyenne, WY
Locations Open
Colorado Springs, CO + San Diego, CA + Twin Falls, ID + Provo, UT + Ogden, UT + Billings, MT + Chandler, AZ
Locations Open
St George, UT + Albuquerque, NM + Sacramento, CA + Salem, NH + Grand Junction, CO + Dallas, TX + Flagstaff, AZ + Redding, CA
Locations Open
Austin, TX + Fargo, ND + Oklahoma City, OK + Fort Worth, TX + Houston, TX + Bozeman, MT + Rochester, MN + St. Cloud, MN
Locations Open