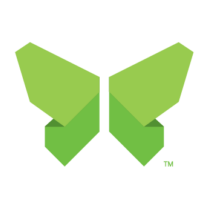 Siding
We offer the finest vinyl and fiber cement siding options, install them flawlessly, and back them with industry-best product and workmanship warranties.
QUALITY BEGINS AT HOME®
Siding Contractor
Choosing the right siding for your home is not just about aesthetics – it is about protection. We are proud to collaborate with renowned manufacturers like James Hardie® and Alside®, offering you top-notch siding materials. At DaBella, we prioritize craftsmanship with options like James Hardie fiber cement products and Alside vinyl siding. You can trust the comprehensive warranties we offer including James Hardie 30-year non prorated warranty, reflecting our unwavering commitment to our customers. We strive to uphold our stellar reputation, engaging with our clients to ensure they remain confident and satisfied with our services.
Learn more about the DaBella Process
Experience the Value of Siding Replacement with James Hardie Products
DaBella stands as a James Hardie® Elite preferred fiber cement siding installer, introducing homeowners to some of the best exterior siding and trim choices available. With these products, you can expect low-maintenance beauty combined with unmatched durability against external elements.
When considering enhancing your home's facade and functionality, half measures will not do. Especially when the rewards include extended lifespan, increased efficiency, and minimal upkeep. Pairing with James Hardie® and DaBella guarantees you a whole lot more: unparalleled product quality, an extensive range of colors and designs, seasoned siding installation experts, and the assurance of a robust, limited lifetime warranty. Ultimately, investing with us means enhancing the inherent value of your home.
Why DaBella Stands Apart
James Hardie® Elite Preferred® Contractor Alliance
An acknowledgment from James Hardie for stellar service and homeowner satisfaction. This distinction is corroborated by GuildQuality, a reputable third-party surveyor, through their 'Likely to Recommend' Score.
Alside® Dealers of Distinction Award:
Alside's prime recognition for exceptional installation, design proficiency, trustworthy consultation, equitable pricing, community and industry reputation, and an overwhelming record of client satisfaction.
HomeAdvisor® Elite Service Award:
This accolade is reserved for those with at least five 5-star reviews, an average customer rating of 4.5 or higher, and a clean slate of homeowner complaints over the last six months.
Siding Q&A
Will my siding have a warranty?
Yes. Every DaBella siding project comes with either James Hardie or Alside's industry-leading warranty. The warranty options vary, depending on which manufacturer and product is chosen. For more information visit Warranties.
How do I know if I need to replace my siding?
DaBella can help. It's best to have a DaBella expert look at the condition of your siding to determine if it needs to be replaced. Some common signs that you may need to replace your siding are cracking, color fading, rotting or any other visible damage. Schedule an Inspection.
How should I clean or maintain my new siding? How often do I need to do this?
Siding doesn't require much maintenance. An occasional cleaning every 6 to 12 months will help maintain its quality appearance. We don't recommend cleaning your siding with a pressure washer because it can cause damage. Instead, use a soft, medium bristle brush (non-metal) to remove dirt and debris.
Besides the siding itself, what else will you replace?
Every project is different. DaBella experts will provide a quote that includes everything that they determine should be replaced, including, if necessary, trim, soffit work, eaves, etc. Please notify our experts of anything you think may need replacement so they can best advise you.
I don't see any problems with my siding, but it's old. Should I get it checked?
Yes. By the time you start to see problems like cracking, dry rot, or mold, it may be too late. Call DaBella at 1-844-322-3552 so we can examine the condition of your siding and advise you on your options.
Why would I want new siding when I can just repaint the old siding?
Hidden damage. Problems that come with old siding, like rot and mold, are likely getting worse under the surface—even though your siding may look nice on the outside. Additionally, with our fade-resistant siding in a number of colors and styles, you won't have to ever worry about painting your siding again. View Location Siding Services.
What siding products do you use?
James Hardie® siding and Alside® siding products. View Location our siding product offering and options at: Siding Services.