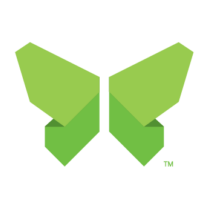 Windows
Our triple-pane vinyl windows deliver exceptional energy efficiency and will provide an immediate upgrade for your home's curb appeal. Select from a wide array of styles.
QUALITY BEGINS AT HOME®
Window Replacement Contractor
Your home deserves the best, and with DaBella and our Fairfield® and Glasswing® vinyl windows, you are in for exceptional quality. DaBella's windows redefine energy efficiency, making your older, less efficient windows a thing of the past. Need a fresh set of windows or looking to replace those pesky leaky ones? DaBella has you covered.
Our cutting-edge, double-pane or triple-pane windows promise excellent energy savings, smooth operation, and timeless elegance. With a wide range of styles such as single-hung, double-hung, sliding, awning, and garden windows, we are here to help your home vision come to life. Experience the transformative power of DaBella, Glasswing® and Fairfield® windows in your living space.
Learn more about the DaBella Process
Elevate Your Home with Glasswing® & Fairfield® Vinyl Replacement Windows
Choosing high-efficiency replacement windows is a wise home investment. As the proud exclusive dealer of Glasswing® & Fairfield® vinyl windows across several states, DaBella brings you unmatched quality, stunning functionality, and a hassle-free experience. Our diverse selection of windows includes single and double-hung, sliding, casement, picture, garden, and awning windows in various designs. DaBella and Glasswing® windows aim to enhance your view and living experience. With Fairfield & Glasswing® products, you are getting nothing short of the best, installed to perfection by the brand's experts. And with our robust limited lifetime transferable warranty, stay assured that your comfort is our priority, irrespective of the season.
Why DaBella Stands Apart
Fairfield & Glasswing® Dealers of Distinction Award:
This is Fairfield & Glasswing®'s top honor, reflecting excellence in installation, design acumen, reliable services, effective energy solutions consulting, transparent pricing, and an impressive track record of customer contentment within the community and industry.
HomeAdvisor® Elite Service Award:
This is given to those with at least five 5-star reviews, a consistent customer service rating of 4.5 or above, and a clean slate of homeowner complaints over the past half-year.
Angie's List® Super Service Award:
This distinction is based on an aggregate of all reviews, recent feedback from the past three years, and reviews from November 1st of the previous year to October 31st of the current year. Winners maintain commendable standing with Angie's List and have at least three reviews indicating completed services.
Windows Q&A
Will my windows have a warranty?
Yes. With a lifetime limited transferable warranty, AMI Preservation® windows provide functional beauty and maintenance-free use that you can rely on season after season. For more information visit Warranties.
Do I have to install the new windows myself?
No. DaBella's installers are factory trained to install your custom windows. While other window companies may charge you extra for installation, we clearly include it in our initial quote.
Can I expect energy savings from my new windows?
Yes. As much as 30% of the energy used to heat and cool your house can be lost through poorly insulated windows. We can help you choose and install the perfect windows for beauty and energy efficiency. Get a Quote today.
Is disposal of my current windows covered in the price of the project?
Typically, yes. We'll provide you a clear, detailed quote that includes line items like removal of the old windows. Our representative will walk you through these options at your in-person consultation.
Can I match the style of my windows to the design of my house?
Yes. With our extensive selection of window styles, we'll do all that we can to design a window that best fits your home. Call DaBella at 1-844-322-3552 so we can advise you on your options.
How do I know my windows need to be replaced?
DaBella can evaluate for you. Our experts can inspect your windows to determine if they need replacement and provide you with a quote. You may need to replace your windows if they're damaged, warped or broken, you want to reduce your energy bill, your home needs a makeover, or your home was affected by a serious storm.
Is there really difference between custom windows and ready-made windows at a building supply store?
Yes, quality. Replacement windows vary significantly in construction and quality. We've partnered with the best in the industry, so you can trust the quality of your windows to provide year-round beauty, comfort and energy efficiency.
What are the benefits of better windows?
Premium products like AMI Preservation® windows provide benefits like energy efficiency and cost savings, improved comfort, reduced condensation, increased light and improved view, reduced fading.
Even though I only want to replace the glass in my window, why should I instead consider a window replacement?
Savings and efficiency. Energy-saving windows have argon gas between the panes to increase energy efficiency. With age, the seals fail and the gas escapes. A longer-term, more energy-efficient solution is to replace the window itself, saving you money over time.
What can I do about windows that fog inside?
Sadly, not much. As window seals fail over time, dirt, dust and other particles get trapped between the panes. Our experts can inspect your windows for free to determine whether or not your windows require replacement. Schedule a Consultation.
What window options do you offer?
DaBella offers AMI Preservation®, and Alside® Sheffield® and Mezzo® windows. We have a variety of window styles to choose from—whether single or double hung, swing or clean—and custom fit our extensive selection of windows to your home. View Window Replacement Options.