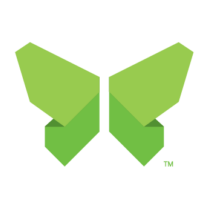 Baths
Upgrade your outdated bathroom with a stylish new Sentrel bathtub or shower that can be customized to fit your vision and will stay beautiful with minimal upkeep.
QUALITY BEGINS AT HOME®
Bath Remodeling Contractor
Upgrading your bathroom with a new bathtub remodel or shower remodel can work wonders, whether you're seeking a refreshing change or enhanced accessibility. The beauty is that it doesn't require the extensive time and effort of a full remodel; in most cases, it's a one-day job. Our skilled installers at DaBella, who are trained and certified at our factory, will swiftly have your most personal space back in action, and it will be better than ever. When it comes to comfort, performance, and quality in residential tubs and showers, you can always count on DaBella.
Experience Comfort and Safety with Sentrel Bath and Shower Replacement Products
As a trusted dealer of American-made Sentrel Bath Systems®, we offer a comprehensive range of non-porous acrylic materials, styles, and colors for residential tubs and showers. You might wonder why these materials make a wise investment. Aside from being cost-effective, non-porous acrylic is easy to maintain and can last a lifetime. This means it can effectively combat the harmful effects of mold and mildew, preserve your home's value, and potentially protect the health of you and your family. This is why DaBella has confidence in Sentrel's quality and why we provide the industry's leading manufacturer warranties for our tubs and showers.

Discover Versatility and Accessories with Sentrel Bath Systems
Sentrel Bath Systems not only offers a wide range of options for tub-to-shower conversions, bathtub replacements, and shower replacements but also provides a broad array of accessories. From seats for added comfort to window sill trim for a polished look, and shelves or shave shelves for convenient storage, Sentrel ensures that your bathroom remodel is not only functional but also tailored to your specific needs and preferences. 
Walk-In Tubs and Beyond for Elevated Comfort and Style
Step into Comfort and Luxury with DaBella's American tubs Walk-In Tubs. Our focus is singular – providing you with an unparalleled bathing experience. Explore the epitome of safety and style with our expertly crafted walk-in tubs. DaBella's commitment to excellence extends beyond roofing, siding, and window replacements. Immerse yourself in the sophistication of our walk-in tubs, where comfort meets craftsmanship.
Acknowledgment of Excellence
HomeAdvisor® Elite Service Award:
Recipients of this award have earned at least five reviews with a 5-star rating, maintained an overall customer service rating of 4.5 or higher, and received no homeowner complaints in the last six months.
This prestigious award recognizes service professionals who consistently maintain exceptional service ratings and reviews on Angie's List. Winners must meet stringent eligibility criteria, including an "A" rating in overall, recent, and review period grades.
GuildQuality GuildMaster Award:
GuildQuality is a third-party customer satisfaction surveying service in the industry. To receive the Guildmaster Award, a member must achieve a recommendation rate of 90% or more feedback from the most recent 20 customers who responded to a survey. For candidates with 100 or more survey responses in a year, a minimum survey response rate of 50% is required.
Baths Q&A
What not to use to clean an acrylic tub?
Don't use any kind of steel wool brushes or sponges. These cleaning products are too rough on your tub and could create scratches.
Don't use ammonia or bleach products. These chemicals break down acrylic over time and will cause extensive damage.
Don't use cleaners that use aerosol. These types of products also break down the acrylic material.
Don't use Paint thinner products as these are very harsh on your acrylic tub.
What cleaners can be used on acrylic tubs?
Cleaning products for your acrylic bathtub should be non-abrasive and gentle cleaners that won't deteriorate your tub. Cleaning products that should be used include:
A gentle bristled brush, or a terry cloth or a soft sponge will be perfect to scrape off dirt and soap scum.
Dishwashing Liquid such as Dawn® Ultra Dishwashing liquid.
Iron Out® Rust remover.
Formula 409® All-purpose Cleaner
CLR® Bath & Kitchen Cleaner
Lysol® Power Bathroom Cleaner
Tilex® Spray
Lime Away® Spray
Fabuloso®
Green Works®
Spic & Span® spray
Pine Sol®
Simple Green®
Will my bath or shower replacement have a warranty?
Yes. DaBella installed Sentrel Bath Systems Remodel are available with the best warranty in the industry, protecting your bathroom's value and your peace of mind.
What bath and shower options do you offer?
DaBella proudly partners with American-made Sentrel Bath Systems®. We install new bath, bath conversion and shower areas with improved performance and updated safety and style. They're easy to clean and built to last a lifetime, adding value to your home. See the Bath Replacement Options.
Do you work on other parts of the bathroom?
DaBella only specializes in bath and shower replacement systems at this time.
Will I be able to immediately use my bathroom after it's installed?
It's best to wait a short while. We recommend waiting 24 hours before using your new bath or shower. This allows the caulking and seals to cure and settle.
My home only has one bathroom. How long will a bath or shower replacement take?
Not long. DaBella's factory-trained installers are experts. Installation typically only takes 24 hours, so it shouldn't disrupt much of your daily routine.
Why replace my bathtub when I can reglaze or refinish it instead?
To avoid future problems. Refinishing your bath or shower may be less expensive, but it's usually only a temporary fix. A full replacement will provide you with a beautiful, low-maintenance bath or shower for that will last for many years.