Service Area Map
About Salt Lake City
Salt Lake City is known for its stunning natural attractions, including the nearby Wasatch Mountains and the Great Salt Lake.
The city is home to several notable attractions, including Temple Square, which is the global headquarters of The Church of Jesus Christ of Latter-day Saints, the Utah State Capitol, and the Natural History Museum of Utah.
Salt Lake City is known for its strong sense of community, with several community events and festivals held throughout the year, including the Utah Arts Festival and the Sundance Film Festival.
The city hosted the 2002 Winter Olympics and Paralympics, and the Olympic Cauldron Park, which includes the Olympic cauldron used in the opening ce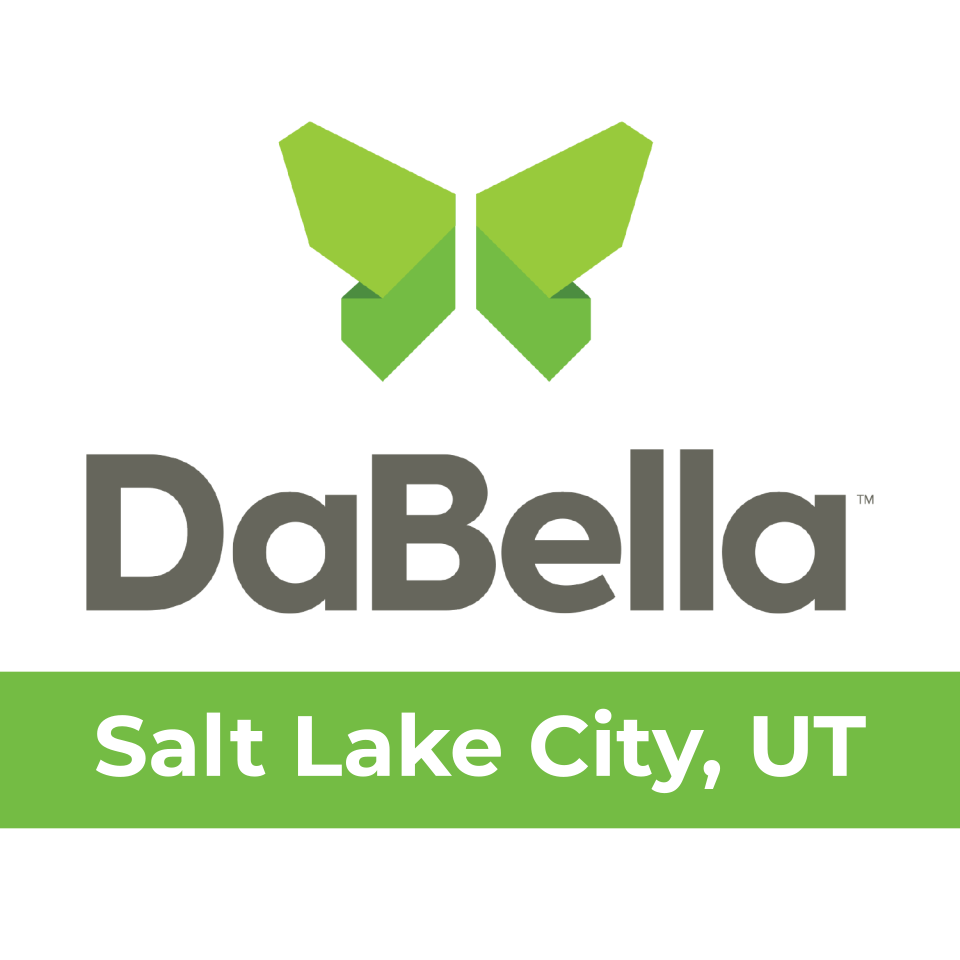 2801 Decker Lake Drive, Suite 100
West Valley City, UT 84119
Available Services
Baths
Windows
Roofing
Siding
Follow Us
Home Improvement Contractor & Remodeler in Salt Lake City, UT
Homeowners throughout the Salt Lake City, Utah, area who expect top-rated upgrades and renovation services for a fair price rely on DaBella. We're an experienced home improvement company that offers the finest products on the market and ensures that they are installed with precision. We also go to great lengths to ensure that our customers are completely satisfied through every step of their project.
We can handle a wide array of exterior home remodeling projects. Look to us for:
Roof Replacement
We offer GAF roofing products that are engineered to stand up to anything Mother Nature throws their way. We're a GAF Master Elite® contractor, which means we meet exceptionally high standards for workmanship and that our installers have undergone extensive factory training. We're also able to back our asphalt shingles and workmanship with ironclad warranty protection.
Siding Installation
While many home improvement companies only offer one brand of siding, we like to provide options. We install both vinyl and fiber cement siding, both of which offer unique benefits. Our vinyl siding requires little upkeep and will improve your home's energy efficiency, while our fiber cement siding provides unmatched durability and the look of natural wood.
Replacement Windows
We install vinyl replacement windows that won't crack, peel, or warp and are available in popular styles like casement, picture, double-hung, and awning.
Contact DaBella today and let us show you why we're the home improvement company of choice in Salt Lake City, UT. One of our product specialists can visit your home to answer your questions and provide a no-obligation estimate.
Bath & Shower Replacements
DaBella is an award-winning bathtub and shower replacement contractor based in Salt Lake City, Utah. We install Sentrel Bath Systems products and have been in business for over 11 years, proudly serving Salt Lake City and the surrounding areas. Our team of experienced professionals is committed to providing superior quality workmanship, excellent customer service, and competitive pricing. We are dedicated to helping our customers make their visions for a beautiful, comfortable bathroom come to life.

Thousands of satisfied customers can't be wrong
Related Articles
The Manufacturing Process The manufacturing process for acrylic tubs is quite simple but it is more hands on than fiberglass. A sheet of acrylic is heated up to about 200 degrees, it is then sucked by vacuums into a mold and then cooled by fans. Once the mold of the tub is finished it is…

Differences Between Vinyl & Fiberglass Windows There are several types of window materials to choose from when deciding what windows are best on a new construction home or looking for replacement windows in previously built home. The most common types of window material frames that homeowners see as being the best are either vinyl or…